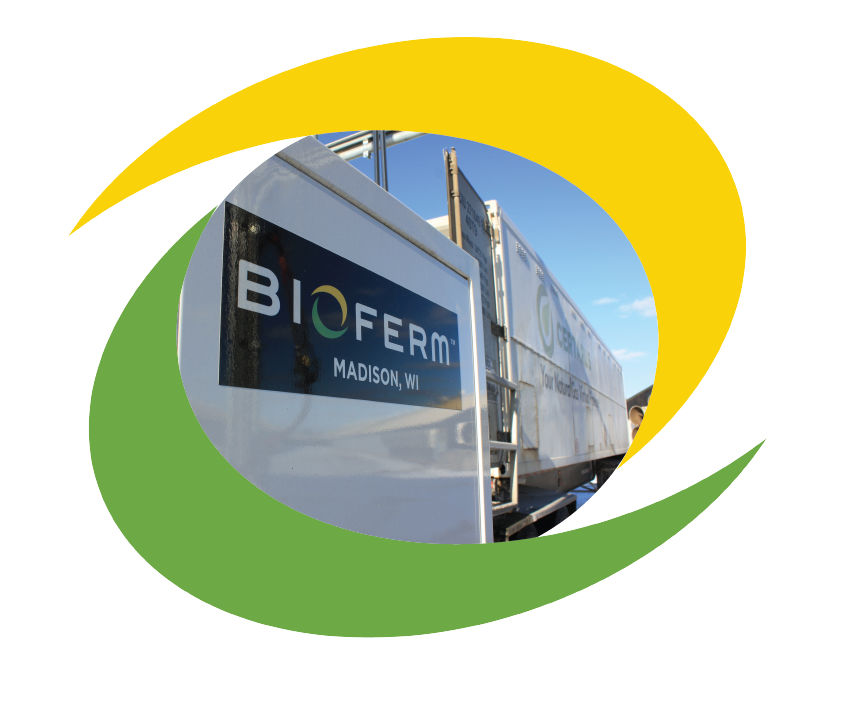 BIOFerm is an experienced provider of turnkey renewable energy systems for anaerobic digestion, biogas upgrading, and solar energy.
From project conception through commissioning, we handle every aspect of the process and are committed to providing successful renewable energy projects to our customers.
Our range of biogas solutions allows for seamless integration into a variety of different operations, including agricultural operations, landfills, municipalities, water resource plants, distilleries, ethanol plants, and more.

Anaerobic Digesters
We provide a complete suite of anaerobic digesters to the North American market for varying types and amounts of feedstock. Different types of biogas systems are better suited for different types of organic waste. Our industry experience has taught us that it is never a "one-size-fits-all" solution; we ensure our clients receive the system that best fits their organic waste/biogas needs.

Biogas Upgrading
Our company's extensive line of skid-ready systems can uniquely include all necessary upgrading components needed for your specific project. Our systems can meet stringent North American pipeline requirements, handle high-nitrogen gas, remove oxygen from the gas, have a high methane yield and no increased methane losses over time. No matter what your specific needs, our systems can be your solution.

Activated Carbon
Natural gas can only be used to best effect once it is freed of hydrogen sulfide, volatile organic compounds, and siloxanes. This is done by passing it through large adsorbers filled with BIOFerm's activated carbon. We are the exclusive North American supplier for Germany's top powdered, granulated, and extruded activated carbons and these high-quality, proven products guarantee strong performance.
Turnkey Solutions
BIOFerm is a complete turnkey provider of anaerobic digesters and gas upgrading systems, simplifying your experience.
Proven Technology
Our technology has been successfully deployed on more than 1,000 operations worldwide.
Experienced Team
BIOFerm's skilled team of professionals has decades of experience in the renewable energy industry.
Completely Integrated System
BIOFerm's modularized system makes for a quick installation and startup process, meaning you see profit faster.
Industry-Leading Performance Guarantee & Warranty
BIOFerm is so confident in our technology that we offer the industry's most thorough guarantee and warranty for your system.
Financing Options
BIOFerm has a relationship with a preferred financial partner,
Isthmus Renewables
, if project capital is needed.